About Us
Fish Catalogue
Import
Import &
Export
Retail
Careers
Contact Us
Others
Public
Attractions
Home
> Careers > Career Opportunities
Career Opportunities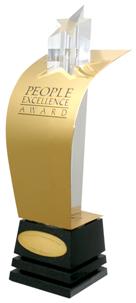 Qian Hu organization as an integrated ornamental fish and pet accessories business offers a very niche and challenging environment for a potential partner to seize opportunities for growth. A comprehensive career path awaits you, both locally and overseas if you are dedicated and embraced our vision. Our global footprint is still growing and your contribution towards this growth can always be quickly recognized given our agile and flat setup. Our only concern is that you lack the courage, commitment and patience to run the mile with us. Our many awards over the years, most notably the Business Excellence, Singapore Quality Awards and Best Corporate Governance awards, are strong testimony of our visionary leadership, customer-centricity, resilient, agility in building a successful and innovative organisation.Our People Excellence journey which is also recognized at the national level indicates our people-oriented approach, striving for high level of employee engagement and enhancing your competency and nurturing leadership capability to bring the organisation to the next level.When you join us, you are not joining into a position that is specific, limited and myopic in scope. But one that allows you to be involved in many aspects of the business. You are joining into a Qian Hu Family.
Career Listings
Management Trainee
Marketing/ Sales Personnel
Store Personnel
Fish Operation Personnel
(For Store and Operations, part-time positions available)
Write in with your full C.V. or for junior position, give us a buzz to arrange for a chat.
HR Manager, 71, Jalan Lekar, S 698950; Tel: 67667087.
Email:
hr@qianhu.com